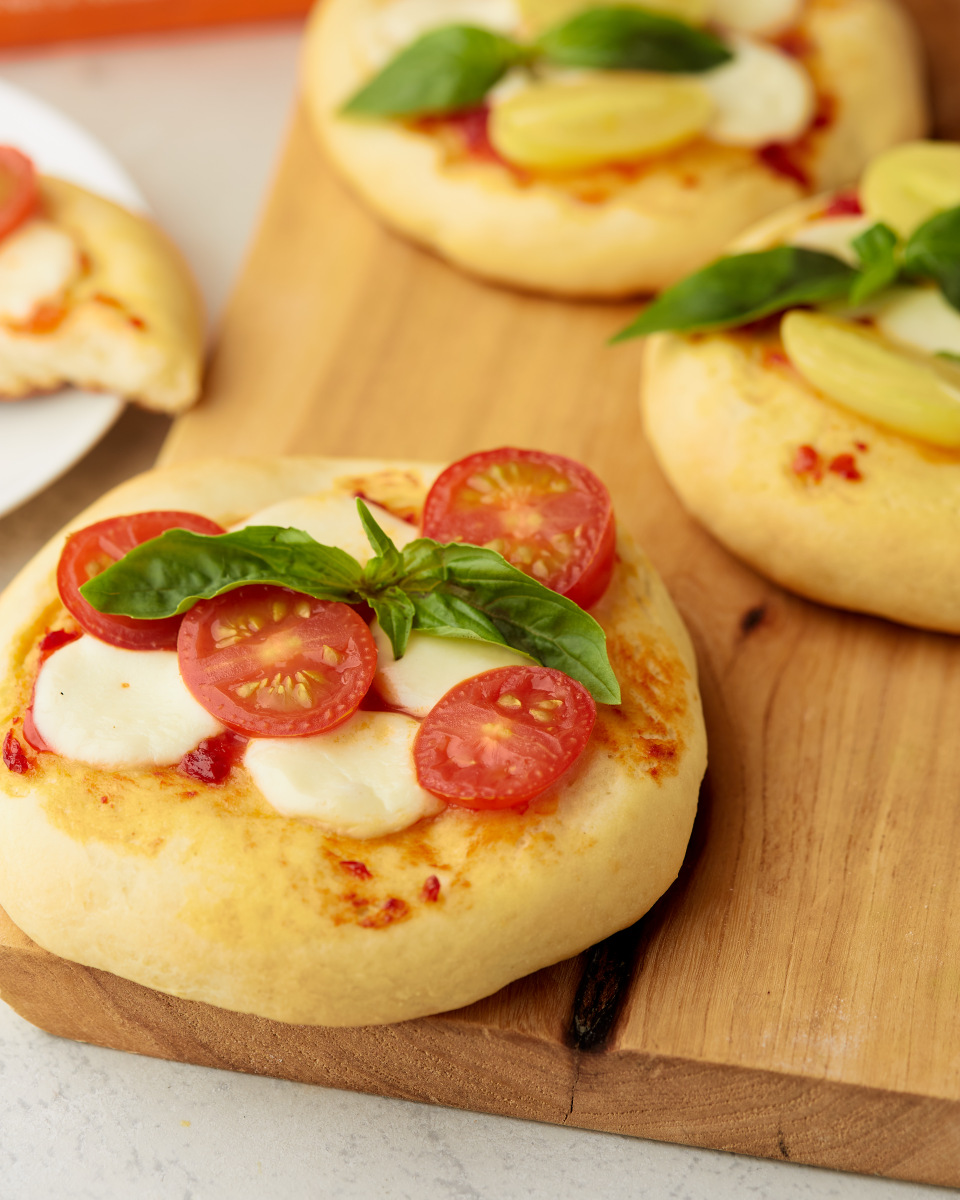 846- Pâte Magique / العجينة السحرية
Cook time :
10 to 20 minutes
For the magic dough:
500 grams (2 1/2 cups) Finot Moony (extra fine semolina)
200 grams (1 2/3 cups) white flour Farine Fleur Moony
3 tablespoons powdered milk
2 tablespoons granulated sugar
2 tablespoon dry yeast
75 milliliters (1/2 cup) vegetable oil
370 milliliters (2 1/2 cups) warm water
1 pinch of salt
1- In a large bowl, add the finot, all purpose white flour, powdered milk, and mix all together with a whisk until well combined.
2- In a small bowl stir together the warm water, sugar, and dry yeast. Add 8 tablespoons of finot mixture to the yeast mixture, mix well with a whisk until the texture becomes lightly thick.
3- Cover the bowl with a plastic wrap and allow the mixture to stand in a warm spot for 10 to 15 minutes until yeast activates and becomes bubbly.
4- Once the yeast has activated, add the vegetable oil, salt, the remaining finot mixture, and mix all together with hands until smooth dough is formed.
5- Cover the magic dough with a plastic wrap and place in a warm spot like oven to rise for 30 minutes or until it doubles in size.
6- Gently knead the magic dough for 5 minutes.
7- The magic dough is ready to make the preparations of your choice like pizza or sweet stuffed buns, burger buns.
8- The preparations made with the magic dough takes About 12 to 20 minutes of cooking time in a preheated oven at 180°C (356°F).