854- Hummus / الحمص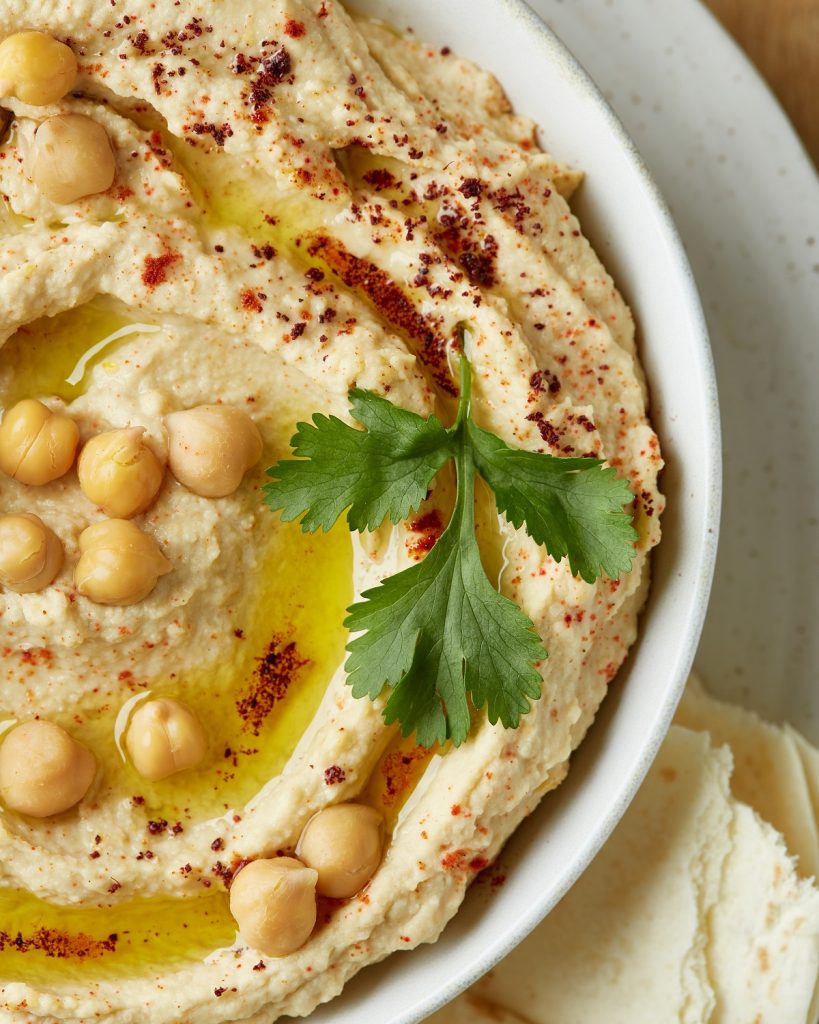 For the hummus:
450 grams (15.8 oz) canned chickpeas, rinsed and drained
Juice of 1 large lemon
Zest of 2 lemons
5 tablespoons tahini paste
2 garlic cloves, marinated in olive oil
Salt, to taste
2 tablespoons cold water
2 ice cubes
For serving:
3 tablespoons olive oil
1/4 teaspoon ground paprika or cumin
1/4 teaspoon sumac (optional)
Canned chickpeas, drained
Step 1: Preparing the Hummus
1- Reserve about 2 tablespoons of whole chickpeas in a small bowl, to use for decoration.
2- In a food processor, add the chickpeas, tahini, lemon zest, lemon juice, garlic, salt, and pulse all together for about 2 minutes until a nice chickpeas paste forms.
Note: for a smoother texture and if you have the extra time, rinse and drain your chickpeas, place them in a saucepan, and cover with an extra inch or two of water. Bring to a simmer then continue cooking for 20 minutes, and drain before using.
5- Add the cold water, ice cubes, and continue pulsing a little bit more for about 2 minutes or until the hummus texture is smooth and creamy.
Note: if you prefer a smoothie hummus mixture, you can add a bit more cold water and pulse once again until reaching the desired consistency.
6- Taste and adjust the seasoning of hummus if needed (salt or lemon juice).
Step 2: Serving the Hummus
7- Place the hummus mixture on a serving plate.
8- Decorate with the reserved whole chickpeas and a sprinkle of sumac, paprika, or cumin powder. Drizzle olive oil and serve with flatbread!