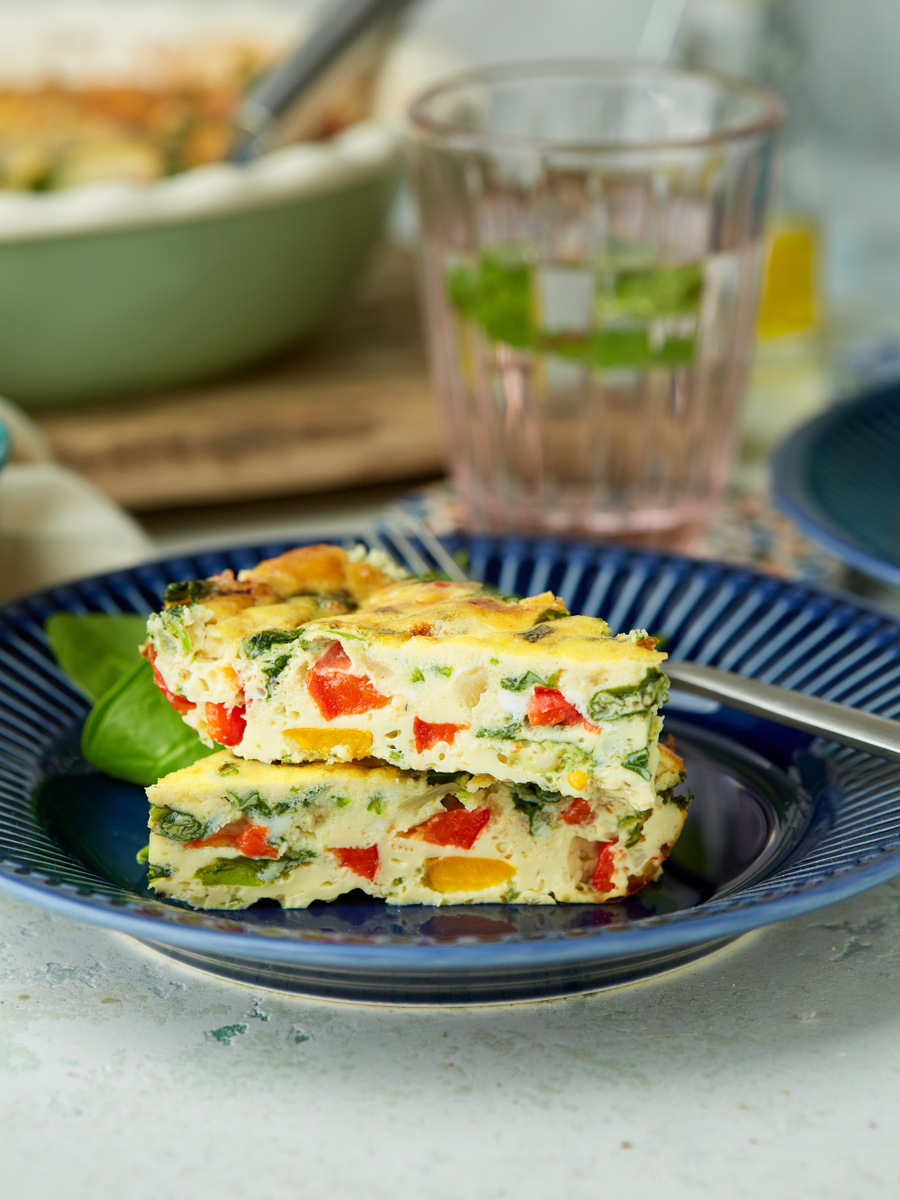 877- Frittata with Spinach and Peppers / فريتاتا بالسبانخ والفلفل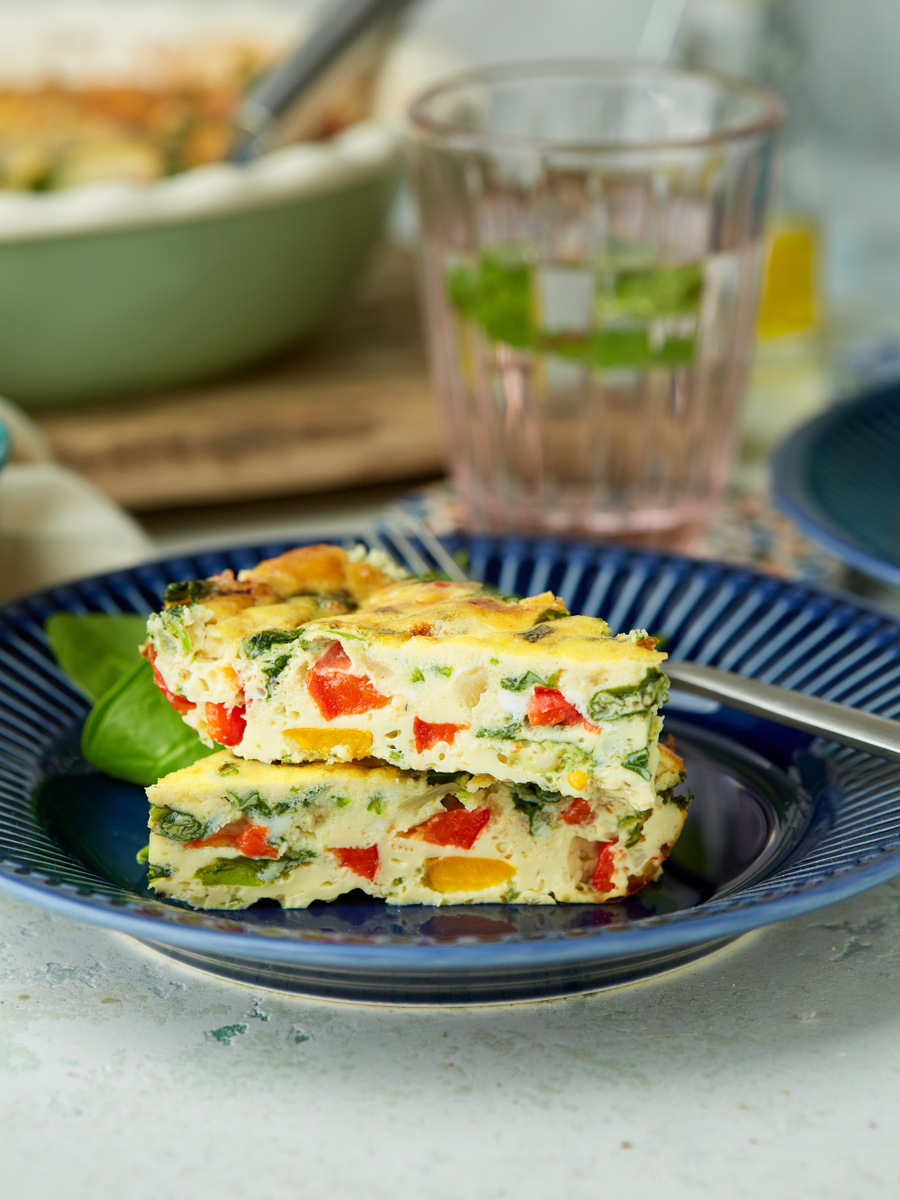 8 Eggs
4 tablespoons milk
10 grams (1 cup) baby spinach
1/2 onion chopped
1/4 red bell pepper, cut into small cubes
1/4 yellow bell pepper, cut into small cubes
3 tablespoons olive oil
1 teaspoon garlic powder
1 tablespoon dried chives
Salt and pepper, to taste
1- In a large bowl, add the eggs, milk, salt, and pepper. Whisk until well combined. Set aside.
2- Heat olive oil in a large pan over medium heat. Add the onion and peppers, and cook for 5 minutes stirring from time to time until soft.
3- Add the baby spinach, pepper, garlic powder, and dried chives. Continue cooking for 3 minutes, stirring occasionally until all the vegetables are soft.
4- Turn the heat down to low, add the eggs mixture and quickly stir it into the vegetables using a wooden spoon until everything is evenly distributed.
5- Cook the frittata for 5 minutes until the edges are set.
6- Place the frittata in a preheated oven at 180°C / 356°F and bake for 10 minutes or until the top is golden brown and set.
7- Remove the frittata from the oven and allow it to cool for 10 minutes before serving.