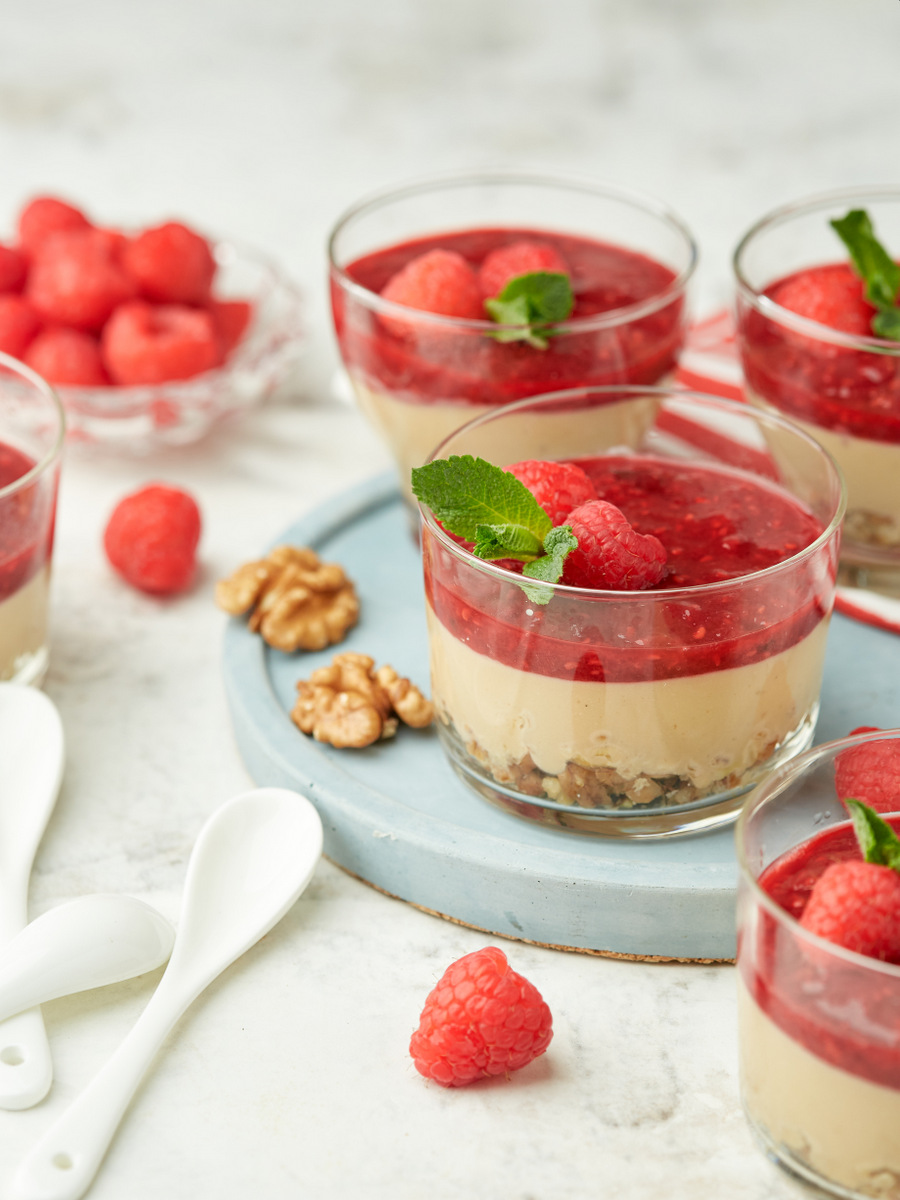 881- Mahalabia with Raspberry Sauce / مهلبية بصلصة التوت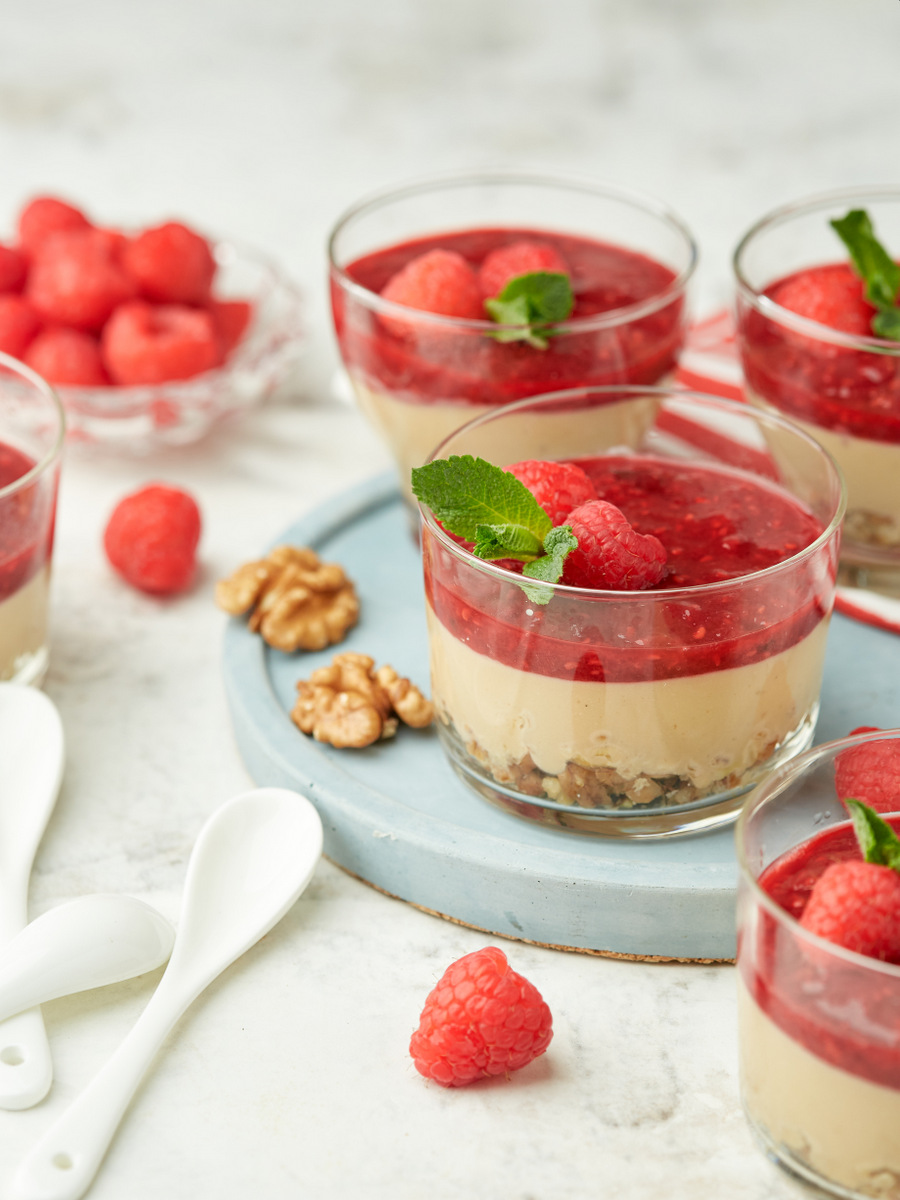 For the mahalabia:
375 milliliters (1 1/2 cups) milk
120 milliliters (1/2 cup) coconut milk
3 tablespoons cornstarch
50 grams (1/4 cup) coconut sugar
1 teaspoon rose water
80 grams walnuts, roasted and chopped
For the raspberry sauce:
200 grams fresh raspberries
2 tablespoons coconut sugar
4 fresh basil leaves
4 tablespoons water
For decoration:
Fresh mint leaves
Step 1: Prepare the mahalabia
1- In a saucepan, add the milk, coconut milk, cornstarch and coconut sugar. Whisk all the ingredients together until well combined. Make sure the cornstarch is not stuck at the bottom of the pan.
2- Put the saucepan over medium heat and cook the mahalabia mixture stirring constantly with a spatula for about 8 to 10 minutes or until it begins to thicken and the texture is creamy and smooth.
3- Remove the mahalabia cream from the heat, add in the rose water and mix to combine. Set aside and allow to cool for 10 minutes.
Step 2: Preparing the raspberry sauce
4- In a saucepan over medium heat, add the raspberries, coconut sugar, basil, and water.
5- Cook the raspberries for 10 minutes stirring from time to time with a spatula or until the texture becomes thick like a jam. Remove from the heat and allow to cool.
Step 3: Assembling the mahalabia verrines
6- Place two heaped tablespoons of chopped walnuts at the bottom of each verrine or any desired serving glass. Add 4 tablespoons of mahalabia cream.
7- Cover the verrines with a plastic wrap and refrigerate for 6 hours or overnight for best results.
8- Garnish the mahalabia pudding with a thin layer of raspberry sauce. Decorate with fresh mint leaves and serve immediately.