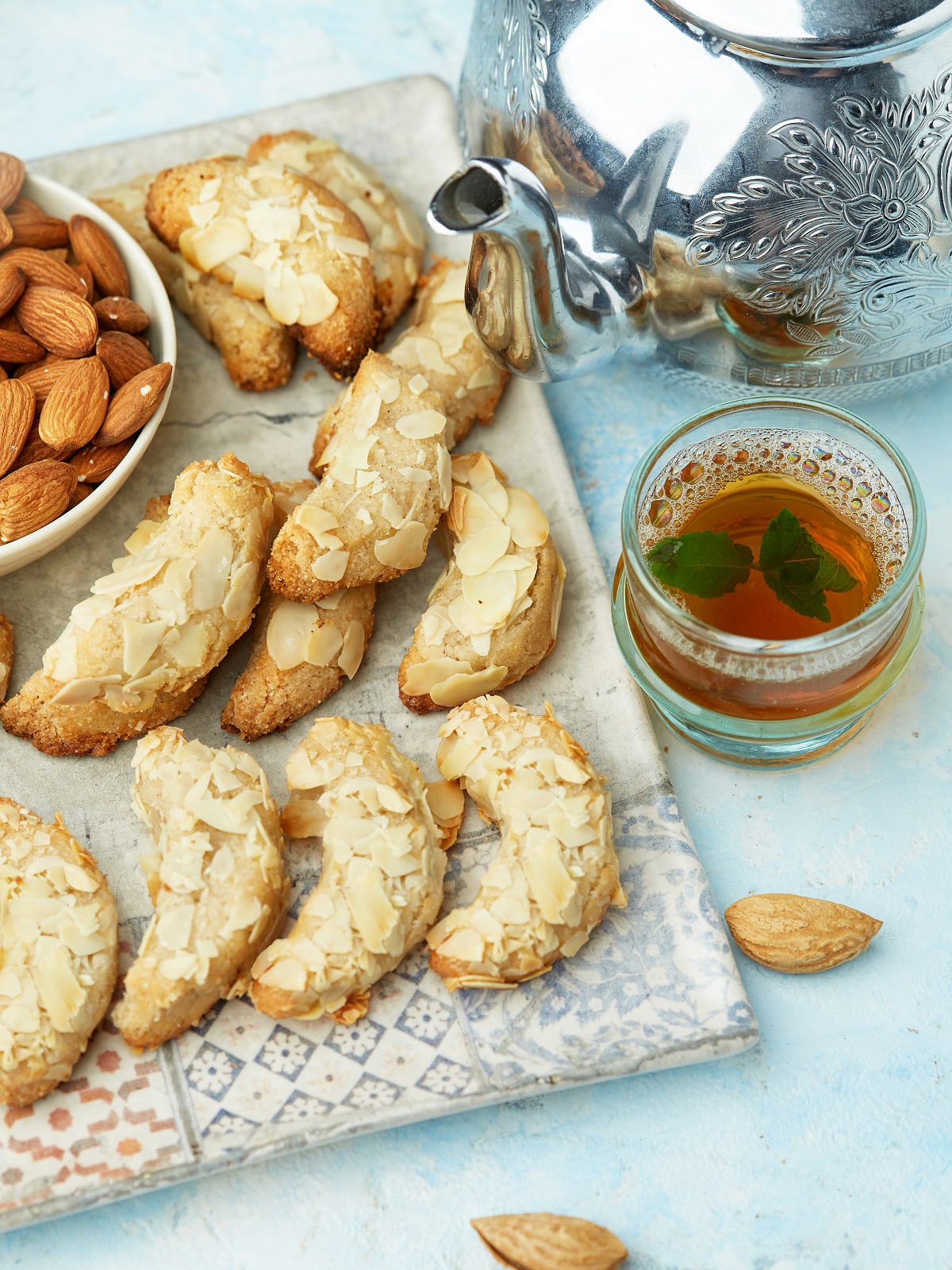 908- Gazelle Horns / كعب الغزال
For the gazelle horns
125g (4.5 ounces) blanched almonds
40g (1/4 cup) light brown sugar
1 teaspoon butter, at room temperature
1 tablespoon orange blossom water
Pinch of cinnamon

For assembling
50g (1.7 ounces) almond flakes
1 egg white, beaten
1- Place the blanched almonds in a blender and blend until they reach a paste-like consistency.
2- Put the almond paste into a bowl. Add the light brown sugar, butter, orange blossom water, and cinnamon then mix to combine.
3- Shape the dough into small logs about 5cm long. Dip the logs in the egg white then roll them in the almond flakes.
4- With your fingertips, gently shape the logs into crescents. Place the gazelle horns on a parchment-lined baking sheet and bake in a preheated oven to 180°C / 356°F for 10 minutes. Set aside to cool then serve.