806- Roasted Figs & Goat Cheese Salad / سلطة التين المشوي بجبن الماعز والعسل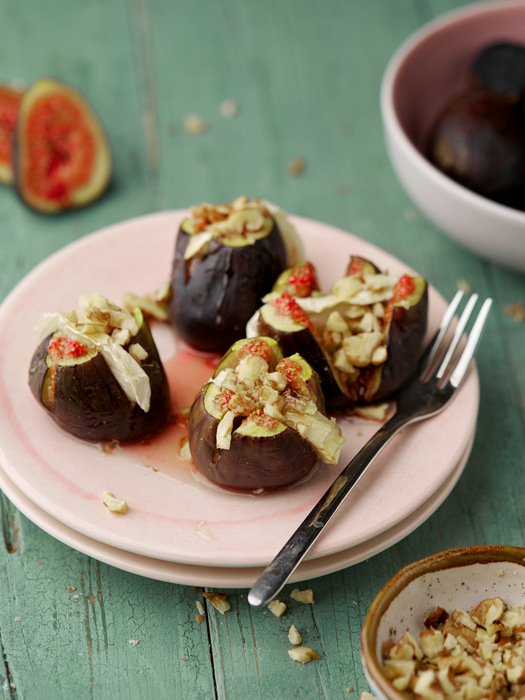 8 ripe figs, washed
60 grams (2 oz) goat cheese
30 grams (1/4 cup) roasted walnuts, roughly chopped
50 milliliters (1/2 cup) Honey
1- Place the figs on a cutting board and remove the top using a knife.
2- Cut a deep "X" on top of the figs.
3- Cut the goat cheese into slices or pieces and stuff the figs with.
4- Place the figs on a baking sheet covered with parchment paper, and roast them in a preheated oven at 180°C (356°F°) for 5 minutes or until the goat cheese starts to melt and turns golden brown.
5- Remove the figs from the oven and top with roasted walnuts.
6- Drizzle the roasted figs with honey and serve warm.