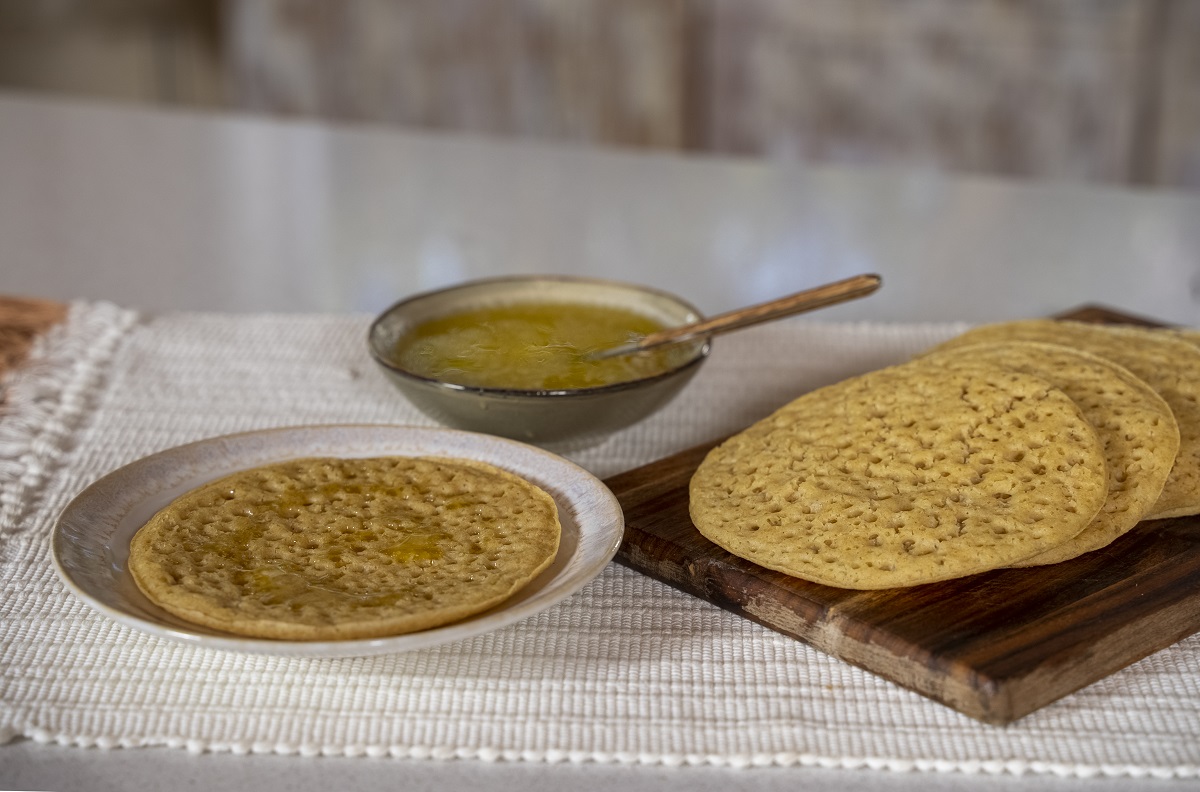 964- Whole Wheat Baghrir / بغرير بدقيق القمح الكامل
190g whole wheat flour
2 tablespoons Fino flour
8g baking powder
1 teaspoon yeast
1/2 teaspoon salt
460g lukewarm water
1- Place all the ingredients in a blender, then blend until smooth. Set aside to rest for 15 minutes.
2- Blend the baghrir a second time.
3- Heat up a 20cm non-stick skillet over medium heat. Pour one ladle of the batter at a time, then cook for 1 minute until small holes start to form on the surface and the batter is no longer wet.
4- Place the baghrir on a clean cloth, one next to the other. If still hot and stacked, the baghrir will stick to each other. Serve the baghrir warm with almond butter, honey, olive oil, or any other topping of your choice.